Home
Our Mission: Affordable Consulting For Nonprofits
Through customized management consulting and leadership development, our volunteer executives and professionals help nonprofits in Maine, New Hampshire and Vermont improve their operations, leadership and impact. We're passionate about sharing our expertise to help you build and sustain a successful organization so that you can focus on the thing that matters most – your mission. Executive Service Corps is a 501(c)3 nonprofit. Learn more.

Strategic Plan for Harbor Homes
ESC teamed with Harbor Homes to create a five-year strategic plan. Two years later, Harbor Homes has increased revenue, strengthened their staff and board, and most importantly, provides permanent housing for over 750 people per year. Read the client success story.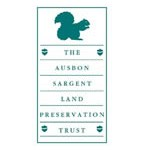 the client success story.
Client Spotlight: Ausbon Sargent Land Preservation Trust
Executive Service Corps (ESC) teamed with Ausbon Sargent Land Preservation Trust for two market studies and a strategic plan. ESC was able to identify opportunities that increased donations 152%. Ausbon Sargent was able to add two full time land protection specialists, greatly increasing their capacity to conserve more land. They are on their way to their goal of protecting 25% of the land in the Lake Sunapee Region. Read
OUR SERVICES
We provide capacity building solutions to strengthen your board, make a strategic plan for your future, increase your fundraising capacity, market your programs, pay your staff fairly, grow your revenues, and more.
MAKE A DONATION
Make a donation and help us make an impact in your community.

FREE ASSESSMENT VISIT
Request a free assessment visit by an ESC Consultant. Contact us.
Become A Volunteer
We provide challenging, high impact volunteer opportunities for our network of senior-level executives and professionals to "give back" to the community by working with nonprofit leaders to strengthen their organizations.
Contact us to learn more about becoming a Volunteer Consultant.
Nonprofit Sectors Served
Arts, Culture, Human Services, Community Improvement, Humanities, Education, Health Care/Mental Health, Environmental, and more
Follow Us On Linkedin