Our History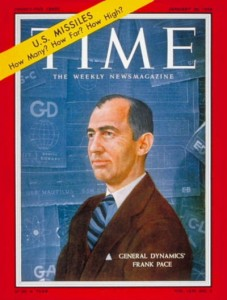 We are Pioneers in Skill-Based Consulting
The first Executive Service Corps (ESC) was founded by Frank Pace, Jr. and David Rockefeller in New York City in 1977. Their purpose was to create an institution that would recruit the vast untapped ranks of retired private-sector executives and professionals to bring their valuable business expertise to help nonprofit organizations across the nation.
More than a decade earlier they had collaborated to create the International Executive Service Corps (IESC), an organization formed to promote peace and stability through the development of private enterprise in foreign countries, often in cooperation with the United States Agency for International Development.
In 1999 a group of ESC consultants, who had trained in Boston and New York, conducted a Needs Study that revealed gaps in access to consulting services among small and medium-sized nonprofits in Northern New England. Sal Giudice, Whizzer Wheeler, Wini Mason, Michael Daily, and Edwin Sapp formed the all volunteer Executive Service Corps – Northern New England Group. We booked our first project for Maine Association of Nonprofits in 1999. Shortly thereafter Michael Daily became our leader. By 2004 we had sufficient funding to incorporate as a 501(c)3, and in 2005 we became the 34th independent affiliate of Executive Service Corps – United States (ESC-US).
Since 1999, we have had 60 volunteers complete over 25,000 hours of consulting on 200 projects for 125 nonprofits. After building the organization, Michael Daily retired as executive director in 2013 and is now devoting his time to ESC as a management consultant. ESC's new director, Tom Mongeon, is an industry and nonprofit veteran who brings a wealth of energy and talent to ESC Northern New England.
OUR SERVICES
We provide capacity building solutions to strengthen your board, make a strategic plan for your future, increase your fundraising capacity, market your programs, pay your staff fairly, grow your revenues, and more.
MAKE A DONATION
Make a donation and help us make an impact in your community.

FREE ASSESSMENT VISIT
Request a free assessment visit by an ESC Consultant. Contact us.
Become A Volunteer
We provide challenging, high impact volunteer opportunities for our network of senior-level executives and professionals to "give back" to the community by working with nonprofit leaders to strengthen their organizations.
Contact us to learn more about becoming a Volunteer Consultant.
Nonprofit Sectors Served
Arts, Culture, Human Services, Community Improvement, Humanities, Education, Health Care/Mental Health, Environmental, and more
Follow Us On Linkedin