Human Resources
Recruit, Retain and Motivate Your Staff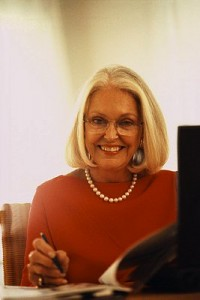 Your employees are your most valuable asset.  You want to keep them productive, engaged and focused on forwarding your mission.
Whether you need help on designing equitable compensation strategies, reviewing HR policies and procedures or developing an employee manual, ESC can help improve your HR effectiveness.
Wage and Benefit Solutions
Our extensive experience in salary and benefits research includes developing Wage & Benefit Surveys with the NH Center for Nonprofits and the Maine Association of Nonprofits. Services include:
Custom salary studies
Executive compensation packages
Statewide and sector salary surveys
Salary administration systems
Pay-for-performance plans
Human Resource Consulting Solutions
A minor slip in compliance to regulations can create a major headache for your organization. Let our experienced HR consultants review your compliance, update your employee manual and work with you on turning problem employees into effective contributors. Services include:
Employee satisfaction surveys
Leadership transitions
Employee performance improvement plans
Employee manuals
Compliance reviews
ESC consultants have over 70 years of combined HR experience including high level executive positions at for-profit and nonprofit organizations.  Contact us to put our experience to work for you.
ESC Resources
Order a copy of the 2012 Wage and Benefit Survey from the NH Center for Nonprofits.
Order a copy of the 2012 Report on Nonprofit Wages for the State of Maine.
Read a PowerPoint presentation Setting Ethical and Effective Salary Levels.
OUR SERVICES
We provide capacity building solutions to strengthen your board, make a strategic plan for your future, increase your fundraising capacity, market your programs, pay your staff fairly, grow your revenues, and more.
MAKE A DONATION
Make a donation and help us make an impact in your community.

FREE ASSESSMENT VISIT
Request a free assessment visit by an ESC Consultant. Contact us.
Become A Volunteer
We provide challenging, high impact volunteer opportunities for our network of senior-level executives and professionals to "give back" to the community by working with nonprofit leaders to strengthen their organizations.
Contact us to learn more about becoming a Volunteer Consultant.
Nonprofit Sectors Served
Arts, Culture, Human Services, Community Improvement, Humanities, Education, Health Care/Mental Health, Environmental, and more
Follow Us On Linkedin