Client Stories
A Sampling Of Our Client Success Stories
Here are the highlights of success stories chosen from among our more than 100 clients. They represent both the diversity of clients and the breadth of services ESC offers. Our clients have used our advice and have grown, profited, or changed for the better as a result.
Marketing Plan for The National Alliance on Mental Illness New Hampshire (NAMI NH)
NAMI NH is a statewide advocate and program provider for the mentally ill. During a strategic planning process with ESC in 2006, the NAMI NH board identified a lack of awareness of NAMI's education and support programs as a top priority for improvement. After working with ESC Volunteer Consultants, NAMI NH significantly improved its awareness and appreciation among medical and mental health providers across the state. Program attendance rose; volunteer affiliate members were pleased with the increased cooperation and marketing support; and the quality of life of friends and family members of persons with mental illness improved. In recognition of their operational effectiveness, NAMI NH received the Walter J. Dunfey Corporate Fund Award for Excellence in Nonprofit Management in 2008. Read the client story.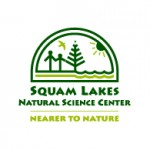 Market Research And Business Plan For Squam Lakes Natural Science Center
The mission of Squam Lakes Natural Science Center (SLNSC) is to advance the understanding of ecology by exploring New Hampshire's natural world. ESC) worked with SLNSC in 2007 to complete a market study exploring the viability of a preschool focused on nature exploration and education for young children in the Lakes Region. The Blue Heron Preschool opened in September 2010. Many parents gave great feedback during the market study phase and now their children are very happy students at Blue Heron School. Read the client story.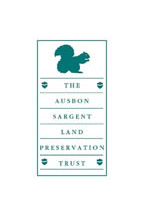 Market Research and Strategic Planning for Ausbon Sargent Land Preservation Trust
ESC teamed with Ausbon Sargent Land Preservation Trust for two market studies and a strategic plan. ESC was able to identify opportunities that increased donations 152%. Ausbon Sargent was able to add two full time land protection specialists, greatly increasing their capacity to conserve more land. They are on their way to their goal of protecting 25% of the land in the Lake Sunapee Region. Read the client story.

Strategic Plan for Harbor Homes
ESC teamed with Harbor Homes to create a five-year strategic plan. Two years later, Harbor Homes has increased revenue, strengthened their staff and board, and most importantly, provides permanent housing for over 750 people per year. Read the client story.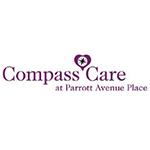 Board Development Plan For Compass Care
Compass Care's flagship product provides an adult day services program which delays or prevents costly nursing home placement for frail seniors and those suffering from Alzheimer's disease and other related dementias. ESC was engaged to do a strategic plan for Compass Care. It needed a stronger board to carry out a new strategic plan, which had been recently completed with ESC's help. Thanks to ESC, implementation of the strategic plan was successful. The service area more than doubled, adding seven towns with 10,000 seniors. Families served rose from 30 to 70 over three years. Giving was increased by 240% to $234,000 in two years. Read the client story.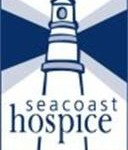 Program Feasibility Study For Seacoast Hospice
The Seacoast Hospice provides end-of-life hospice services in southern New Hampshire. There was a desire by the organization and a market need to provide an added level of service. There were no standalone facilities in the seacoast, and only two in New Hampshire. Seacoast Hospice needed to know if the area would support such a facility and if so, what size facility? They needed a revenue model, a cost model, and an estimate of the capital needed to build and fund a new facility in the seacoast area. ESC created the New Hospice House Feasibility Study. As a result of this study, a new facility was opened in March 2007, serving more than 225 patients a year. Read the client story.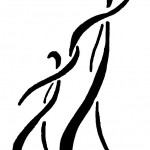 Volunteer Recruiting Plan for Voices Against Violence
Voices Against Violence (VAV) provides rape crisis and domestic violence services to Plymouth and 18 surrounding towns. ESC made recommendations on direct mail, local media strategy, increasing PSU student's productivity, volunteer recognition, public speaking, and internet strategy. By moving the time from completion of training to first engagement with victims from months to days, the retention issues were addressed successfully. As a result of ESC's recommendations, the recruiting goals were met in eight months and VAV was able to help more victims of violence rebuild their lives. Read the client story.
OUR SERVICES
We provide capacity building solutions to strengthen your board, make a strategic plan for your future, increase your fundraising capacity, market your programs, pay your staff fairly, grow your revenues, and more.
MAKE A DONATION
Make a donation and help us make an impact in your community.

FREE ASSESSMENT VISIT
Request a free assessment visit by an ESC Consultant. Contact us.
Become A Volunteer
We provide challenging, high impact volunteer opportunities for our network of senior-level executives and professionals to "give back" to the community by working with nonprofit leaders to strengthen their organizations.
Contact us to learn more about becoming a Volunteer Consultant.
Nonprofit Sectors Served
Arts, Culture, Human Services, Community Improvement, Humanities, Education, Health Care/Mental Health, Environmental, and more
Follow Us On Linkedin