Consulting Solutions
Consulting for Results
We provide high quality management consulting solutions for small and medium sized nonprofits in Northern New England. With a volunteer model and outside financial support, we are able price our consulting at discounts of 33% to 80% below market rates.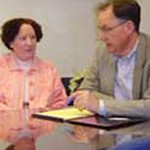 Adaptive and Leadership Capacity Building Solutions
Governance and Board Development
Strategic Planning
Retreat Facilitation
Executive Mentoring
Organizational Assessment
Management and Technical Capacity Building Solutions
Sustainable Financial Models
Business Plans
Financial Reporting
Program Evaluation
Marketing and Public Relations
Human Relations
Wage and Benefit Studies
Executive Compensation
Growth Strategies To Help You Increase Revenue
Market Research
Fund Development Plans
New Products or Service Offerings
Marketing Plans
Business Feasibility Analysis
Sustainability Analysis

Want To Learn More?
Learn about insights from our consulting. Contact us to request a free assessment visit by an ESC Consultant.
OUR SERVICES
We provide capacity building solutions to strengthen your board, make a strategic plan for your future, increase your fundraising capacity, market your programs, pay your staff fairly, grow your revenues, and more.
MAKE A DONATION
Make a donation and help us make an impact in your community.

FREE ASSESSMENT VISIT
Request a free assessment visit by an ESC Consultant. Contact us.
Become A Volunteer
We provide challenging, high impact volunteer opportunities for our network of senior-level executives and professionals to "give back" to the community by working with nonprofit leaders to strengthen their organizations.
Contact us to learn more about becoming a Volunteer Consultant.
Nonprofit Sectors Served
Arts, Culture, Human Services, Community Improvement, Humanities, Education, Health Care/Mental Health, Environmental, and more
Follow Us On Linkedin